Our Company

RentFun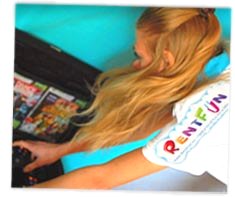 RentFun can provide you service of renting and installing video gaming equipment. You can rent XBox 360 consoles, DDR dance pads, Kinect sets, Rock Band and Guitar Hero kits. You can make an order with 5 simple steps via phone, e-mail or Skype. Payment can be done via bank transfer or when you receive an order. No deposit is required! You will receive your order within 1 day in Brno and within next two days in other cities in the Czech Republic.

Have Fun!
It doesn't matter what age and gender are you. We all like to have great time and have a lot of fun! You would like to buy game equipment, but you are interested to try it before? May be you are in the new city and you don't have access to your favorite games? You have a team building and you want everybody to remember it for a long time? You would like to keep your kids for the weekend? RentFun is a great answer to all these questions.

Get up and move!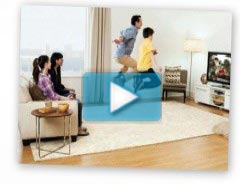 Game consoles are good, but accessories are super great! More movement is – better for your health, to your body and to the game experience! Almost all accessories that we have will get you up from the coach and make your experience unbelievable fun. You can not even imagine how your family and friends can enjoy staying at home and playing some really amazing games.

Our mission to make each our customer happy and have fun! We will help you to resolve any installation issues and will guide you through variety of choices, even if you are not using our service. In case you have any propositions, special requests or ideas, please let us know via e-mail: propositions@rentfun.eu .